HAPPY HOLIDAYS TO ALL!
I want to thank you all for your interest in mailings from Wellsmere Collies.  I intend the mailings to include not only what is happening here at Wellsmere Collies but also a source for information and available assets for the collie and canine community.  
That said, there is SOOOO much happening here that I need to share.  As per our policies here, in an attempt to diversify the gene pool, every two years I bring in a new blood line through my male.  We've been anxiously awaiting for Sir Galahad to mature.  Well, my boy is now a man and he has been VERY busy using his new found talent!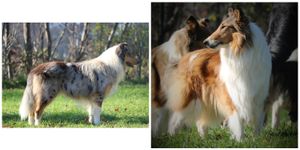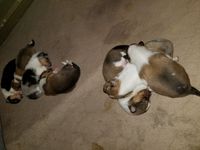 Galahad and Sugar are the proud parents of a litter of 7 non-carriers of CEA/PRA/DM/CN/HUU.  Sugar is a great mother to 1 tri girl, 1 blue girl, 1 sable merle boy, 2 sable girls and 2 sable boys whelped 12/4/18.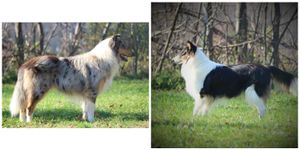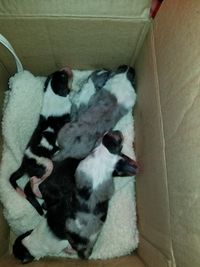 Galahad and Ruby are the proud parents of a litter of 6 non-carriers of CEA/PRA/DM/CN/HUU.  Ruby is learning to be a great mother to 2 tri girls, 1 tri boy, 1 blue girl, and 2 blue boys                                                                                             whelped 12/14/18.
With the holidays approaching, I urge all to take a minute to evaluate the hazards we tend to find around the holidays and make sure your 4 legged friends are safe.  Some things to consider are plants, presents, decorations, electric cords, and food.  There is an excellent YouTube video put out by the AKC which acts as great reminder https://youtu.be/d0S6bYiLzU4 .  It only takes a minute to view and may save some heartache.
Wishing you and yours a safe, health filled, and happy holidays!
Carol Ann Wells
Wellsmere Collies
776 Hall Hill Rd.
Pine Plains, NY 12567
wellsmerecollies.com
cawemt@gmail.com
518-398-1358